I think this deserves its own thread now, so here we go...
Most of you know we picked this 2003 Jeep Grand Cherokee Overland up a few months back for Melissa's younger brother, Jake.
We thought about a few different options for him, but really just kept coming back to JGCs. You just get so much vehicle for your $ with an older JGC. It's a great size, pretty safe, etc. The only downsides are probably fuel mileage, but we can live with that. Of the various generations of JGCs I picked a WJ because they were in our price range and they are still solid axle. ZJs were in play too, but it's much harder to find a clean, low(ish) mileage ZJ.
After some research I knew I wanted to find a '02-04 w/ the HO 4.7. No, a 16 year old kid doesn't "need" a V8 but IMHO they just suit the vehicle so much better. The trans behind the V8 is also far superior to what you got w/ the 4.0L I6 in the WJs. I wanted the HO, not for the power so much, but it just has a (slightly) better reputation for reliability and better parts (tri-metal bearings, forged crank, floating wrist-pins, better damper etc.). I got to looking into it a bit more and found out about the upgraded brake calipers in '03 so I really wanted a '03-04 (though many '99-02 have been retrofitted w/ the newer calipers, I'm told). After lots of looking around on Craigslist, eBay, cars.com etc. I found a few to look at. I was even ready to settle on colors we didn't like as much to get the year and options I wanted. However, one came out on top that was even a great color so I bought it...
It's a 2003 Jeep Grand Cherokee Overland (loaded) w/ the 4.7 HO V8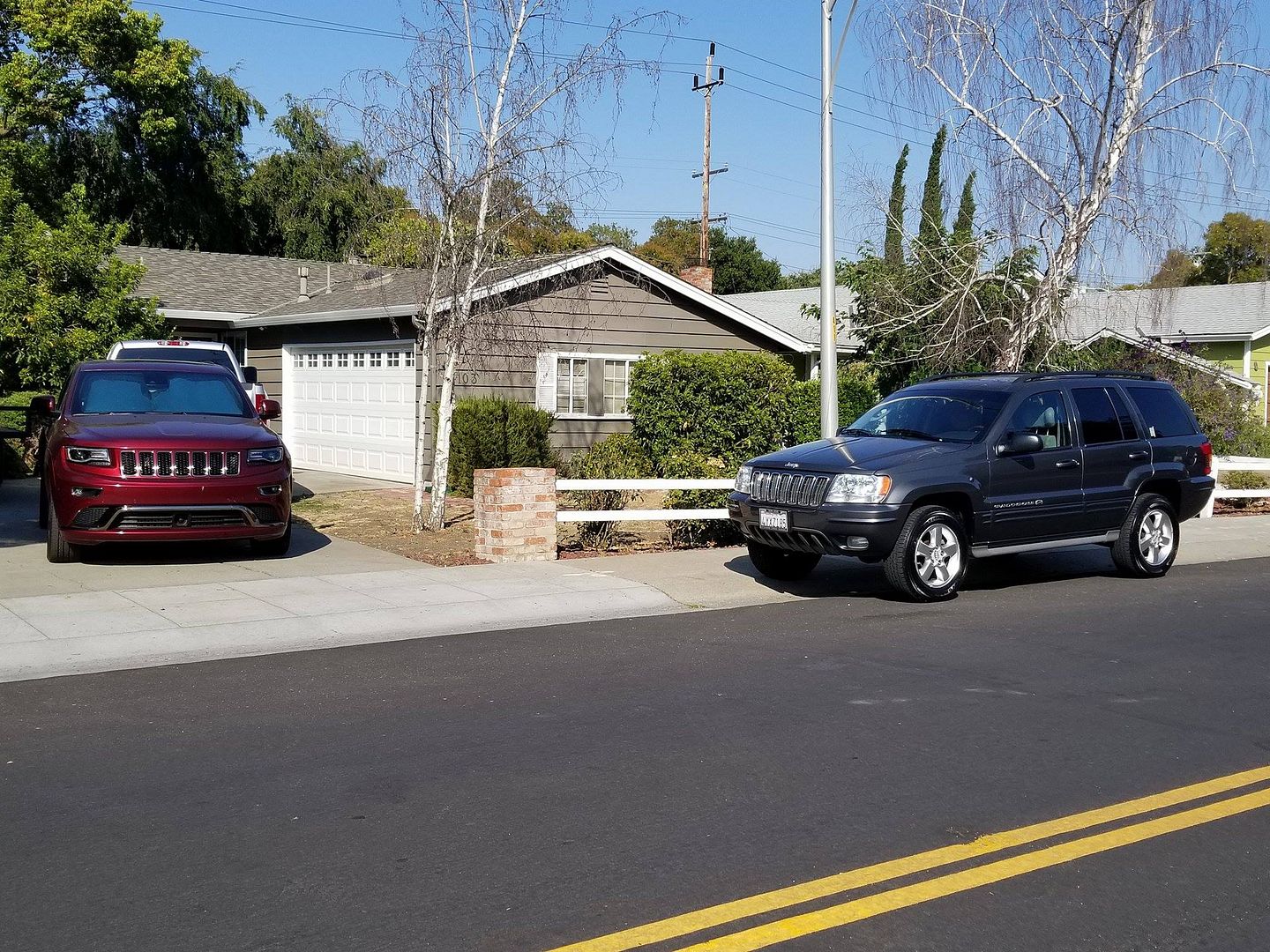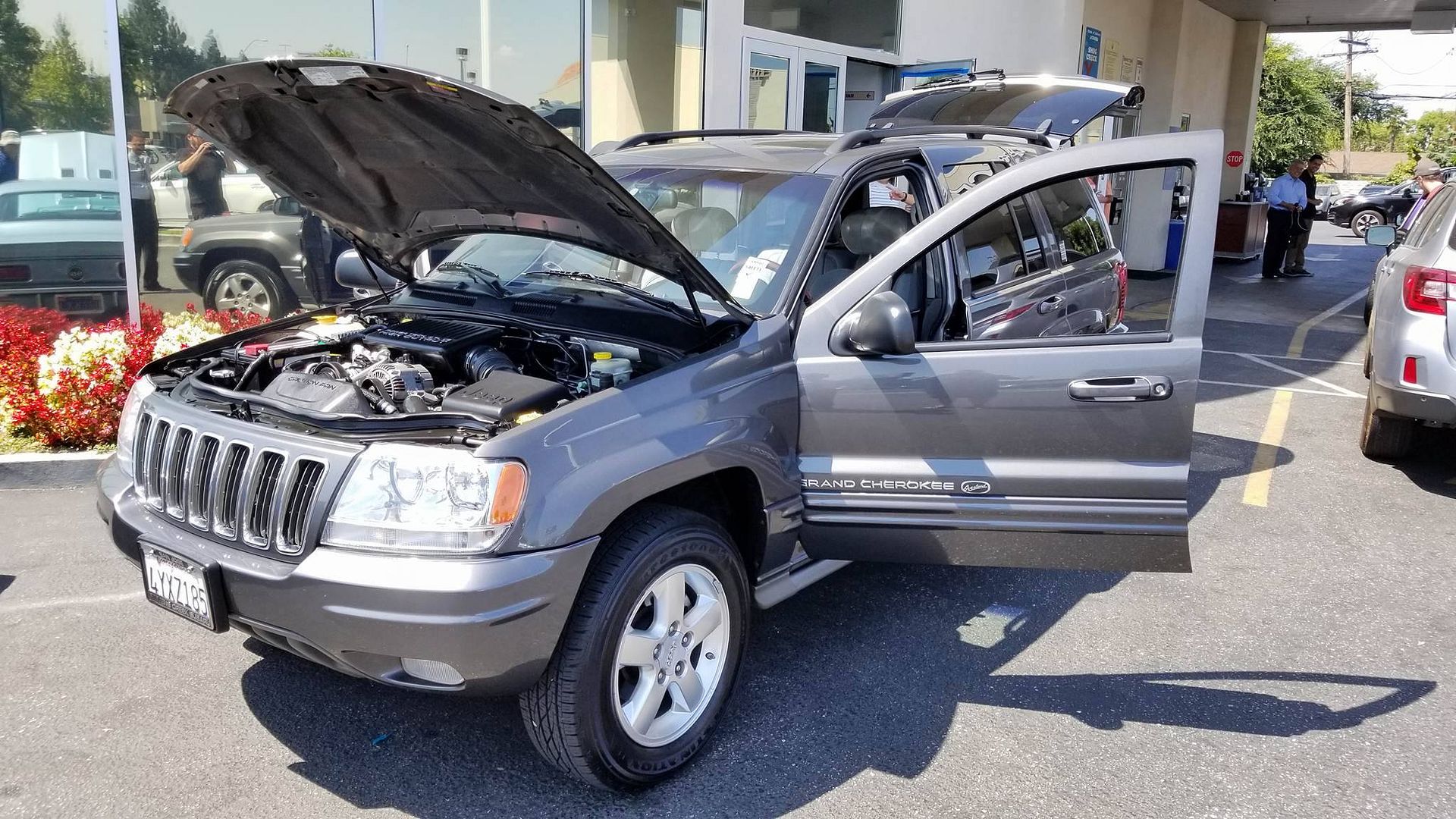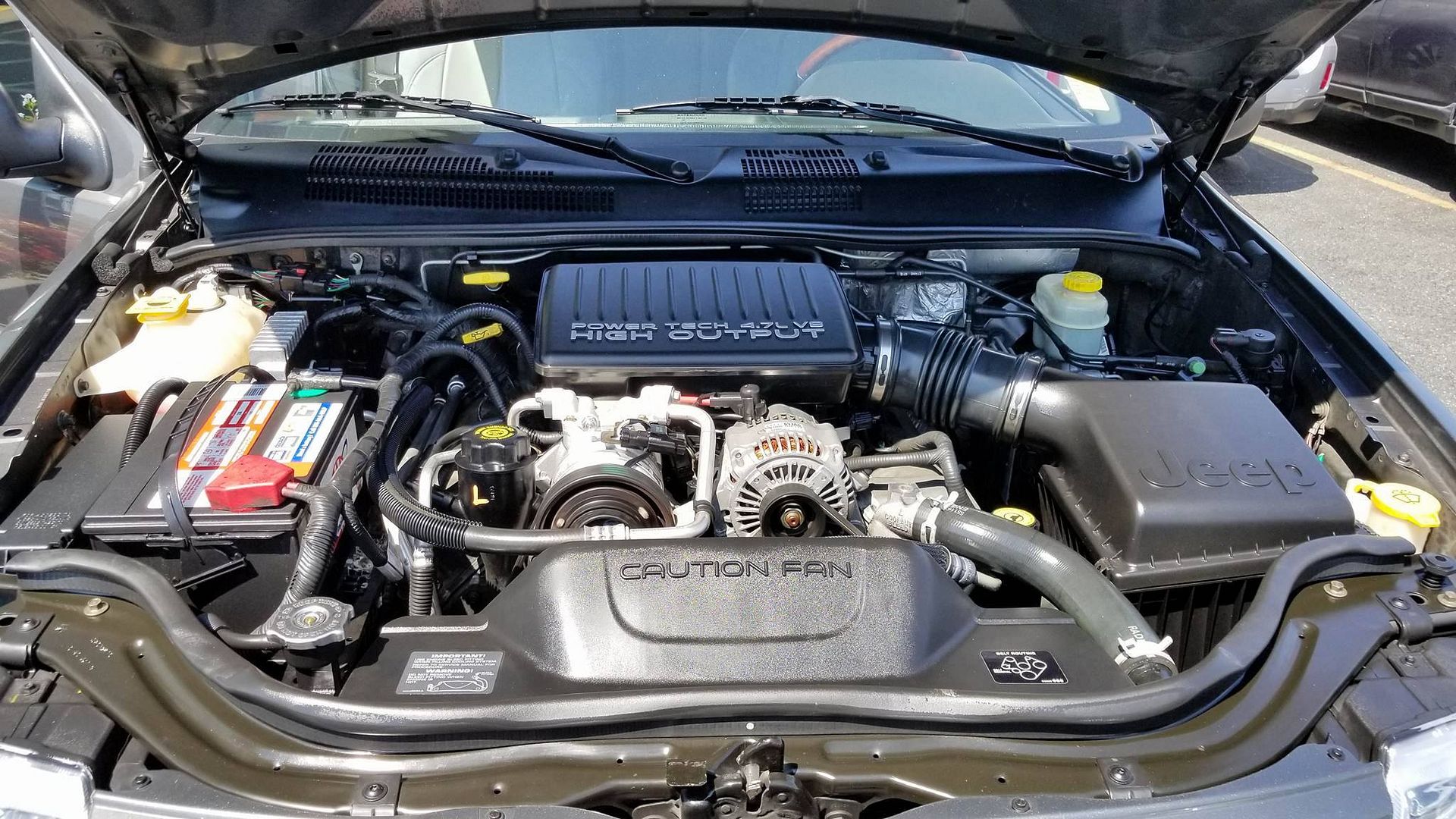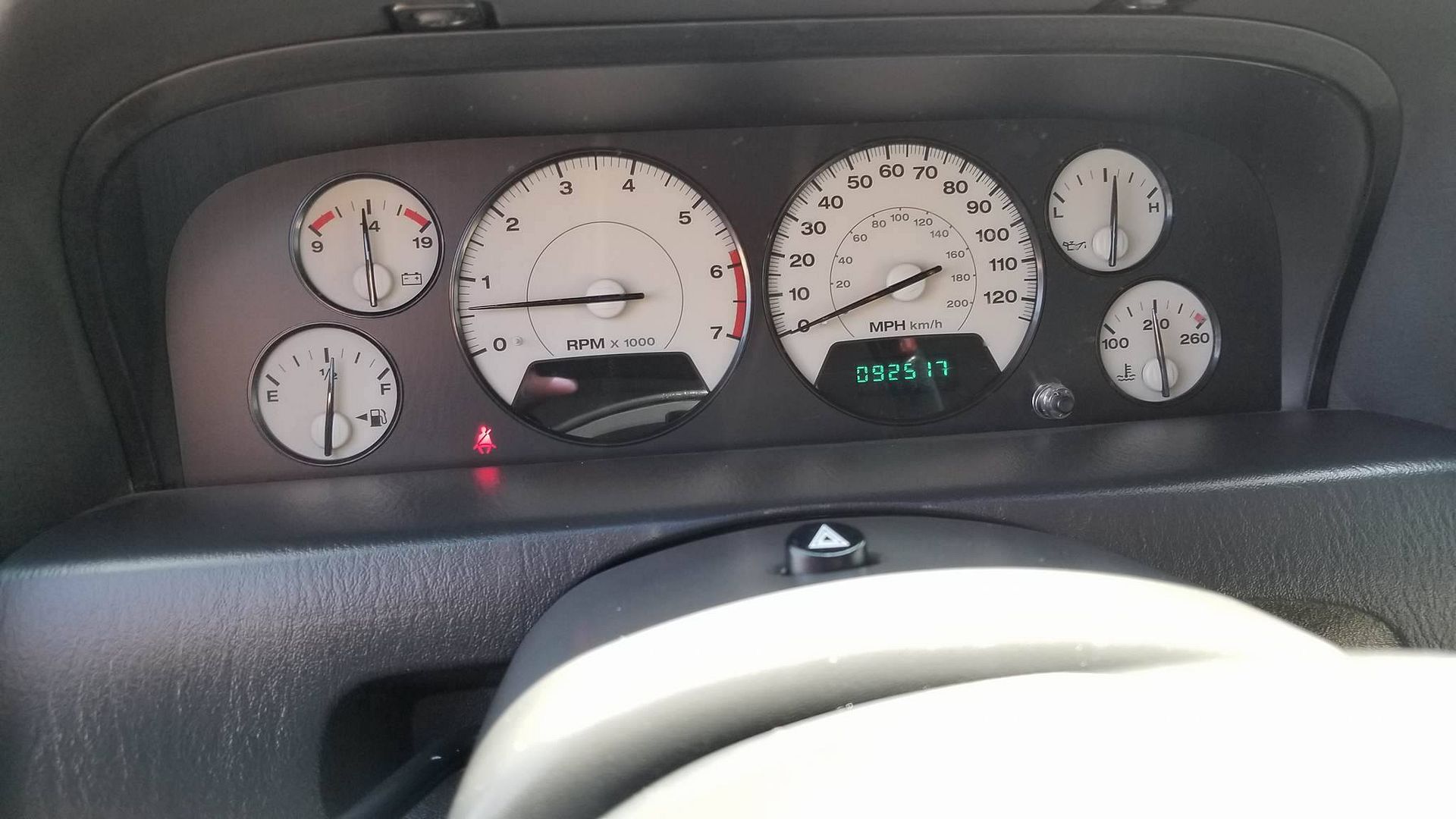 It was at the top of our budget, but with 92.5k and great maintenance records I think we did good. I added a Gibson Exhaust (really nice, deep sound without being overly loud) right away and got to planning the next phase of the project. The idea was to build a vehicle capable of wearing the "Overland" badge this Jeep came with. In Jeep Grand Cherokee talk the Overland was the top of the line model but mostly focused on luxury (it has dual zone climate control, power sunroof, a billion-way power seats, obv power locks/windows, auto wipers, upgraded stereo, really nice leather/suede seats etc.).
That said, the Overland (and a few other high-trim WJs) had the Quada-Drive system. It's a pretty neat design. It's full-time 4WD with a true Low Range. In Low it's a regularly fully locked up T-Case. In High it's a limited slip, but it has a small pump that is driven by a differential in speed between the front and rear outputs. When it's driven it applies pressure to the clutch packs, essentially locking them up. Both axles have the same concept, but left to right vs. front to back. No, it's not as hardcore as true selectable lockers, but they actually perform very well if they're in good shape and WILL provide true 4WD rather than spinning the tires with the least traction. Perfect for Overlanding, and even mild rock crawling.
So, to compliment the nature of the WJ, I wanted a mild lift with great flex but I wanted to maintain great onroad manners too. After a lot of research I settled on Iron Rock for the lift, and names like Addco, Bilstein, and Kevin's Offroad for some of the ancillary parts.
For wheels and tires we landed on this setup:
Wheels -
Pro Comp Series 7032
(16x8, 5x5, 4.5BS):
Tires -
Goodyear Duratrac
(265/75-16):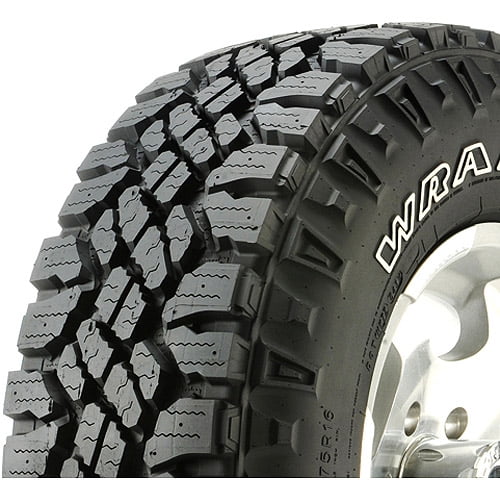 (don't worry, we'll run them with the white lettering in
)
Again, the goal isn't a hardcore rock-crawler or anything like that. More of a very capable Overlanding vehicle for Jake that can still be his daily driver to work and school. The IRO 4" ROCK-LINK is probably a bit of overkill for "just" Overlanding, but IMHO extra flex is worth it. The Quada-Drive is a good system, but like I said it's not as good as true lockers. Keeping the tires planted with the extra flex will help out a lot in letting the QD system work this Jeep through tight spots. WJs are pretty tire size-limited so they're not a great platform for 35"+, Dana 44/60s etc. and real rock crawling, you might as well start with a JKU if you need a 4-door real crawler. However, the WJ is probably one of the best overall SUVs ever made for a combination of Overlanding, mild to medium trail running, while still being 100% daily drive-able, comfortable and luxurious.